Speculation over the UK's long-awaited housing white paper is mounting, and hopes for quick answers are dwindling, as key industry figures expect the date to be pushed back to the end of January or through into February. There are, however, many talking points on the table that we already know will happen, or that we can safely bet on - the first of which is that there will probably be another delay...here's what else we know.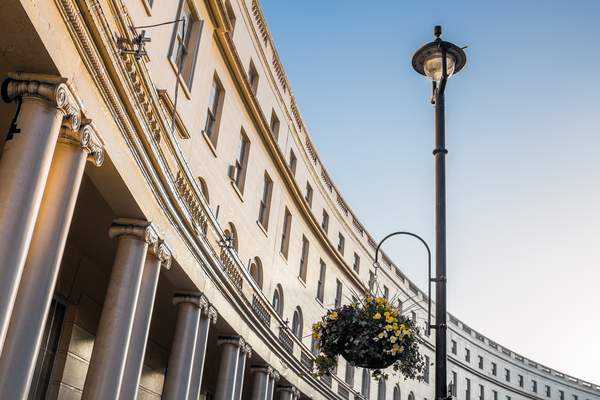 Deutsche Bank has already expressed the opinion that the Department for Communities and Local Government (DCLG) needs to be adventurous in its use of the Green Belt to meet growing demand in the residential sector.
Some contention has already arisen, with claims that Sajid Javid, Secretary of State for Communities and Local Government, has faced opposition to reforms from the planning system due to fears of a 'Middle England' backlash. His stance that housebuilding figures are "nowhere near good enough" may be true, but officials are claiming that Tory MPs, and homeowners in 'leafy home counties' are hostile to swathes of new developments being built in their backyards.
A good example of this long-standing 'Not In My Back Yard (NIMBY) syndrome that is currently obstructing plans set out by Sajid Javid and Business Secretary Greg Clark is the recent threat put forward by Andrew Mitchell, the party's former chief whip, who stated that he would use "all legal means" to block the government's decision to build more than 6,000 homes on greenbelt land in the West Midlands.
However, green belt campaigners fear that protections will weaken in order to meet housebuilding targets. Some 360,000 homes are already in the pipeline - a steep rise from the 81,000 planned in 2012.
Until housing plans become clearer, developers and investors will continue to hold back activity. With house prices predicted to slow in 2017 - RICS has predicted that growth will half to 3% this year - investor confidence is suffering ahead of EU negotiations.
The government has already vowed to build one million homes by 2020. In order to meet this ambitious pledge, key changes to the UK planning system and Starter Homes policy are expected.
One wishlist, published by The Planner, has urged the government to do more to ensure that every local planning authority has produced a local plan - around 60% of areas lack a National Planning Policy Framework. This will reduce 'planning by appeal' financial waste, and develop a blueprint of the UK's most sustainable land sites for development.
There are concerns that without reform in the rental and social housing sector, current proposals would not meet affordable housing needs. One consideration suggested is to pool Section 106 contributions across local authorities to develop a sustainable affordable homes fund.
There are twice as many planning permissions as there are actual completions because it doesn't make financial sense for developers to build many homes too quickly. Cash-strapped local councils should receive better support to find organisations who are willing to build the affordable homes we need in the right areas.
Reforming the delivery of UK housing is needed to tackle decades of underwhelming new build completions. Organisations like Shelter hope that more SMEs and self-builders will benefit from the white paper to create the much-needed competition that was promised in the 1980's when reliance upon the private construction sector grew sharply.
The housing white paper presents a perfect opportunity to outline a recent shift to a multi-tenure approach, in which Build-to-Rent will feature strongly. It will be the first true opportunity to discuss policy direction and what it means in practice for developers, investors and homeowners.
The DCLG has taken a decisive position on the delivery of housing in the UK. The publication of the white paper will bring about a marked change in the UK, and set a new course for housebuilding in the years to come. Part 2, will analyse the realities after publication, and industry opportunities that could arise this year as a result.

Gain a competitive advantage
The hugely popular National Housing Delivery Conference returns for its 11th year on 21st March.
The event looks at the roles and opportunities for all players in the market, including investors, developers, local authorities, housing associations and their related advisers, whilst networking with the leading professionals in housing from across the UK.
This event is likely to sell out again so please book early to guarantee your place.