This year's first and last Autumn Statement by our recently instated Chancellor, Philip Hammond, has bolstered the plans and profits of housebuilders after a turbulent summer. Urban regeneration specialist, Countryside, has already reported big boosts to its profits, branding the influx of investment commitments as 'terrific' for business. The UK's productivity drive has been turbo-charged, along with a renewed sense of hope in the residential construction industry ahead of our first round of EU negotiations next March.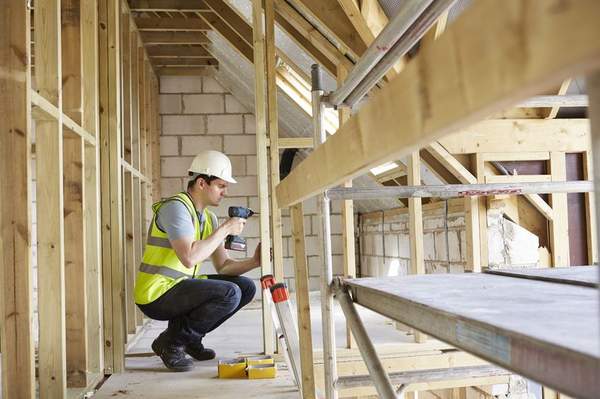 Sweeteners for the 'Jams'
2016 coined the political term 'jam': 'just about managing'. The Autumn Statement provided a perfect opportunity for the government to reaffirm its position as one that is committed to developing a 'country that works for everyone'; something this set of housing and infrastructure policies has gone some way to do. However, according to the Office for Budget Responsibility, the overall effect, after combining a 13,000 fall in the number of housing association built homes and the new policies, is a 0.2% reduction in residential investment growth.
The two key drivers of this analysis were based on dropping the requirement for associations to build shared ownership homes under the Affordable Homes Programme, as well as the decision not to enforce the 'Pay to Stay' funding changes which would have seen high-income social tenants pay more for rent. No doubt 2017 will throw the role of housing associations in delivering housing stock into light once again, as the predicted shortfall from the OBR has been offset by Ann Santry, the chief executive of Sovereign, amongst others, who claim that additional infrastructure spending will only bolster output; in this case 24,000 to 30,000 units.
Other welcome pledges include a £1.4bn fund to help build 40,000 affordable homes over the next five years and £1.3bn to be spent on road improvements, which could have an impact on the value of existing housing stock over the coming years.
A new UK financial direction?
The scrapping of a budget surplus target by 2020 was, on the one hand, inevitable after the recent crash in the pound, but on the other, it sent out a strong signal that borrowing and investment are no longer being treated as the economically irresponsible moves that would hinder the UK's long-term investment plan. Some of the most progressive statements made this November, for example, the ban on letting agent fees, indicate that the new cabinet is prepared to address issues in the property industry that have languished, unchanged, for years.
The Autumn Statement has historically been held as the smaller, and more conservative sibling to the budget in the spring, which has often attracted criticisms ranging from being seen as a mere PR stunt to piecemeal. However, the timing for big, policy announcements could not have come at a better time. As ever, the Chancellor was criticised for overlooking glaring social problems, most notably social care funding.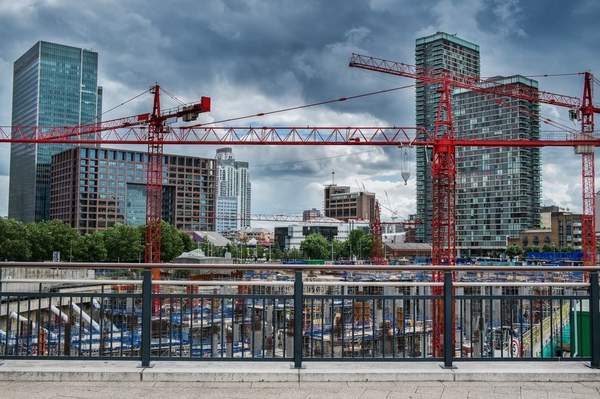 Industry opportunities
In the run up to the statement, industry leaders, the Royal Institution of Chartered Surveyors (RICS) wanted clear evidence that there has been a renewed commitment to unlocking more brownfield and unused land sites, local council planning investment, and a commitment to speed up the application process to provide the affordable houses that the UK needs.
During his speech, Hammond clearly stated: 'So we will focus government infrastructure investment to unlock land for housing… And we will relax restrictions on government grants to allow a wider range of housing types.'
The overall package, which in real terms doubles annual capital spent on housing, will tackle long-term land supply challenges, and work toward increasing the supply of homes for sale and for rent, 'to deliver a housing market that works for everyone.'
This will certainly unlock greater opportunities for developers who currently feel restricted by land scarcity, and types of housing provision. It also creates greater opportunities for developing larger rental property portfolios, while greater investment in local transport networks will bolster the potential of regional development locations and existing housing stock.
In a bid to deliver equal tax treatment for resident companies that are currently competing with non-resident companies, the government also wants all companies to be subject to the same, general corporation tax rules and capital gains tax, which includes limiting loss relief rules, something that could affect major developers and investment trusts. Financial appraisals amongst developers who currently use low-taxation locations, such as the Channel Islands, to fund developments could be significantly hit. Taxation changes were thin on the ground, but the few highlighted above could provide greater opportunities for British SME developers.

Plan ahead
The hugely popular National Housing Delivery Conference returns for its 11th year on 21st March 2017. This is a crucial annual conference for those involved in the delivery of housing across the UK. It will examine what affordable housing really is in 2017, what the new government legislation means and where the commercial opportunities are.
We will hear the views of central government and four housing association Chief Executives, as well as those in charge at local authorities and several other senior industry experts. We will be briefed on the impact of politics, PRS, starter homes, planning changes, and other factors that are changing affordable housing. Strong opportunities that exist in the sector will be examined, and we will learn how to maximise them.
This event is likely to sell out again so please book early to guarantee your place.